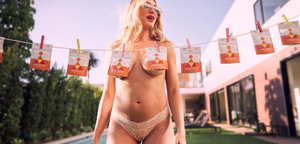 The Internet's Favorite On-the-Go Undies
Impromptu sleepover? Unexpected layover? Peed a little...leaked a lot? Or perhaps your Betty's kinda sweaty…
These premium, pre-washed panties were thoughtfully designed for women on the go. Stash them on you for life's little emergencies or stock up for everyday wear.
Shop Now
Bringing Premium Panties to Convenient Places
Who has time to trek to a department store in times of panty desperation? Not you. We're on a mission to make quality panties available in the places women actually need them most.
STORE LOCATOR
Panties = Purse Essentials
Like lipstick or a tampon, keep Panic Panties in your purse, throw them in your gym bag, stash them in your luggage—and whatever you do, never be without a pair.
The perfect spare pair for…
Traveling
Unpredictable periods
Freshening up down under
When you laugh or sneeze a little too hard
Unplanned sleepovers
Discharge, & much, much more
LEARN MORE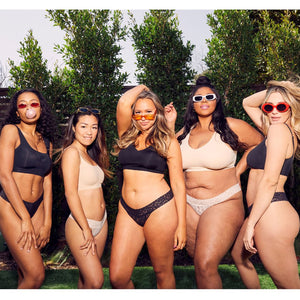 We've Got Your Back(Side)
Pre-washed & ready to wear
OEKO-TEX certified—AKA free of harmful chemicals
Fit on real women of all different shapes and sizes
Each purchase helps provide new panties to women in need via The Undies Project.
LEARN MORE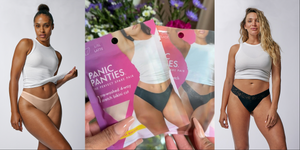 Word on the Street
"I had, ahem, a little date night emergency. But panic panties to the rescue. Love that they're so portable and discreet - I just stash them in my purse."
@_linaperugini
"My favorite underwear hands down."
@beccalee
"I only packed for a 1 night layover…which of course turned into 3. No better feeling than freshening up with a brand new pair of undies. I keep PP in each one of my suitcases and carry-ons."
@alilerner
"I know these are for emergencies but I love the fit and lace so much I find myself digging through my underwear drawer looking for my Panic Panties."
@graceking.mbsd
Love that they're oeko tex certified and don't have any chemicals!!
Alex M
I've replaced all of my underwear with panic panties. Nothing even comes close.
Laurie P